Yes, in fact many women do and you can do this.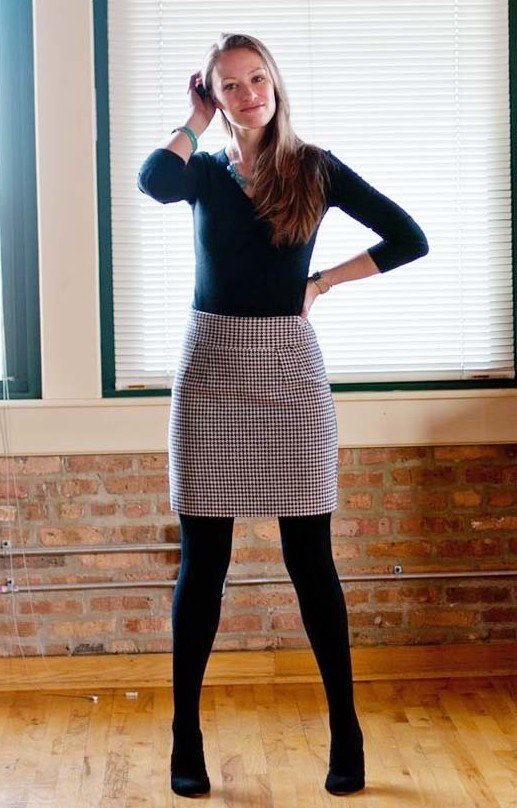 A pencil skirt is a dressier type of skirt, so wearing hosiery makes good sense. It's also a good idea to wear a nice pair of heels to give the outfit some panache.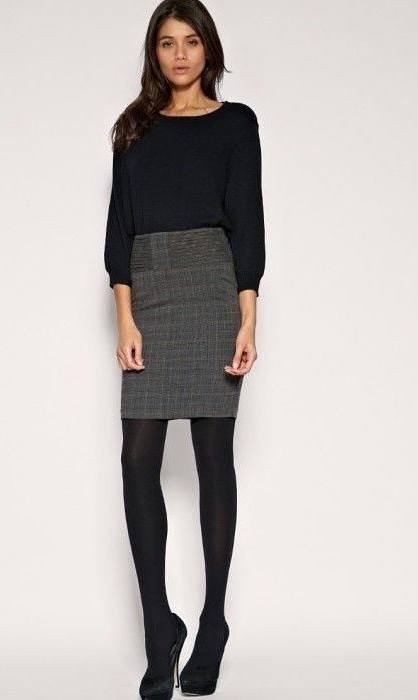 Notice how all the women in these photos are either wearing stockings or tights.
Above: Here's another way to style a pencil skirt—with fishnet stockings and heels.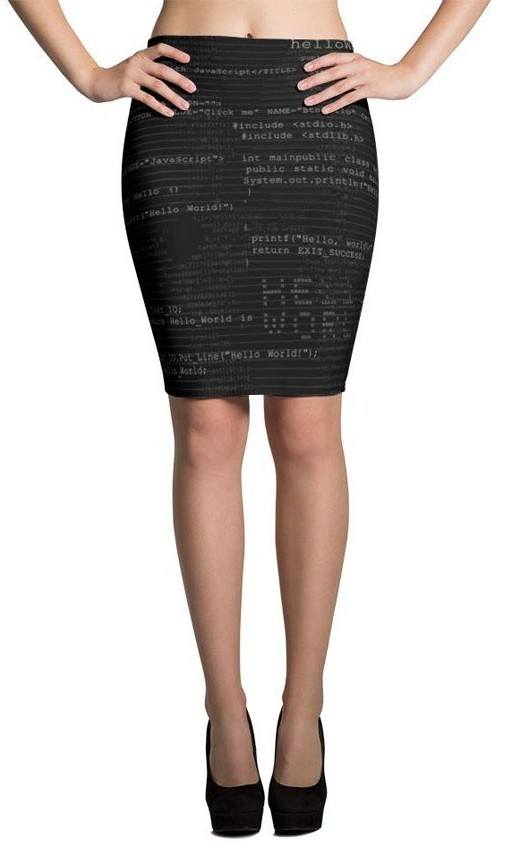 Here's another pencil skirt worn with either stockings or pantyhose.
If you're aiming for a professional, polished look, consider wearing pantyhose whenever you wear a pencil skirt. People will notice, even if they don't say anything about how nice you look.