Contact Mens Pantyhose Buying Guide, This site is about men's pantyhose, and compression pantyhose stories.

Contact Mens Pantyhose
Welcome to MenCompressionPantyhose.com
MenCompressionPantyhose.com, The impression that the pantyhose gives the public is prepared for the lady. It is very sexy and often felt by the lady. However, for men, pantyhose is especially useful during sports because they are flexible and can keep everything. In place, it also helps to keep warm. Men's socks can make perfect extra layers of undershorts or other pants while walking or exercising in cold temperatures, feeling stylish at any point in the day.
Since I got married to my husband, I often buy pantyhose for him on the Internet. Whether it is a male or a female, he is very fashionable to wear. I mainly buy it from Amazon online, and sometimes I buy it from aliexpress.
So in the days to come, I will share my experience in choosing and buying a variety of men's pantyhose and compression pantyhose for men or women.
MenCompressionPantyhose.com is a unique website about sharing how to choose and buy pantyhose; in our daily life, we should dress our legs in fashion, so every lady, and men's wardrobe should be prepared A few pairs of pantyhose. If you have any questions about how to buy and choose pantyhose, you can contact me by email: admin$mencompressionpantyhose.com, replace $ with @.
All the best,
Jess. Li
MenCompressionPantyhose.com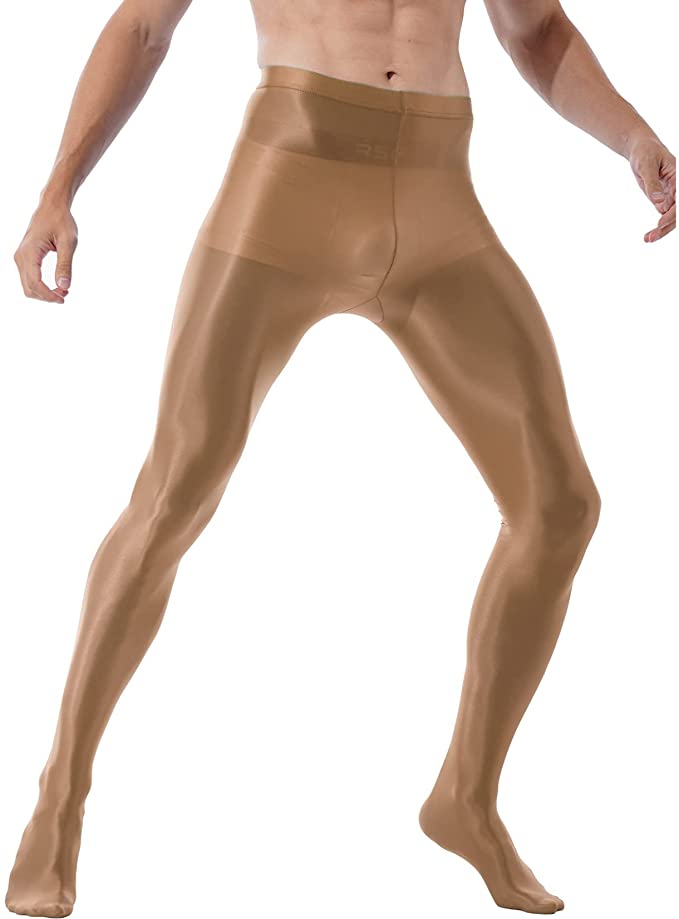 Men's Glossy Oil Shiny Stretchy Pantyhose Review
9.95
High quality material -

5/10

Good stretchy -

4.5/10

Soft and comfortable -

5/10

Glossy, thin and slightly see-through -

5/10
I love glossy oil shiny stretchy pantyhose
This is a new pantyhose suitable for men, Men Fashion Glossy Pantyhose Ballet Dance Yoga Leggings Pants Sports Tights, Made from high-quality material, good stretchy, soft and comfortable to wear Glossy, thin and slightly see-through, stretch fit. I like this Glossy Oil Shiny Stretchy Pantyhose.
Comments Rating
( review)
Pros
High quality material
Good stretchy
Soft and comfortable
Glossy, thin and slightly see-through