Today, I saw a question on quora, Do you have any tips on how to prevent pantyhose from running? It reminded me of some tips that you can actually google very easily. But I summarize these tips in this post and share them with my friends.
We'll start by assuming you bought new pantyhose because the best thing to do is to start with new pantyhose.
Keep Pantyhose From Running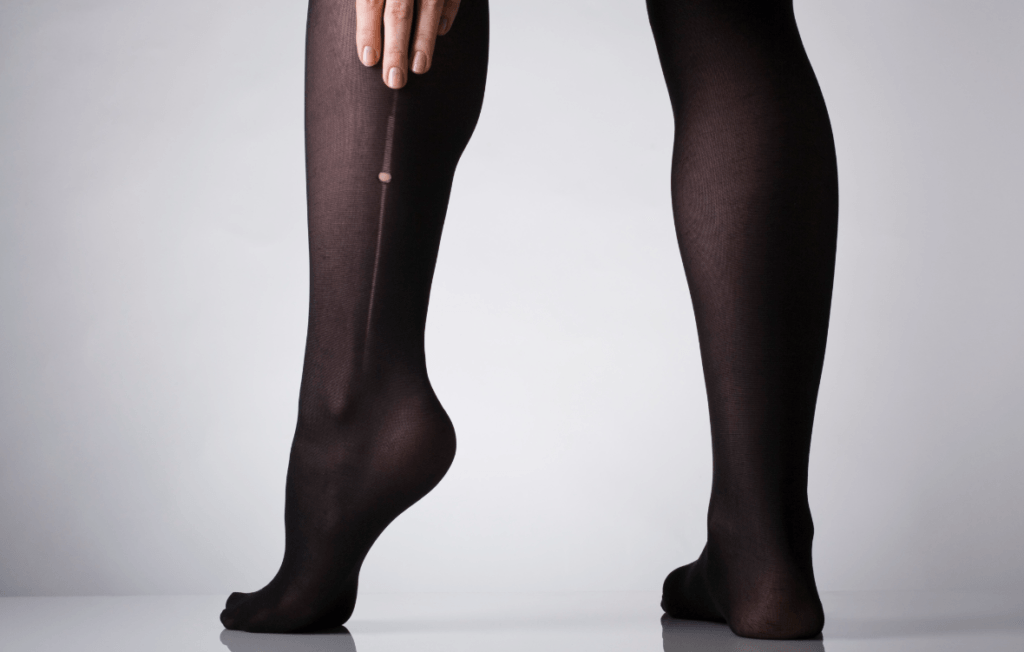 When you buy new pantyhose or tights, don't rush to unpack them, just leave them as they are. Do you ever go to put on your favorite pair of tights or stockings only to find a big run down the leg? It can be a major bummer (not to mention a waste of money) to have your tights ruined by runs within a few hours of wearing them or a couple of days after buying them. Learn how to avoid runs in new hosiery and prevent small snags from turning into bigger runs.
Put New Pantyhose in the freezer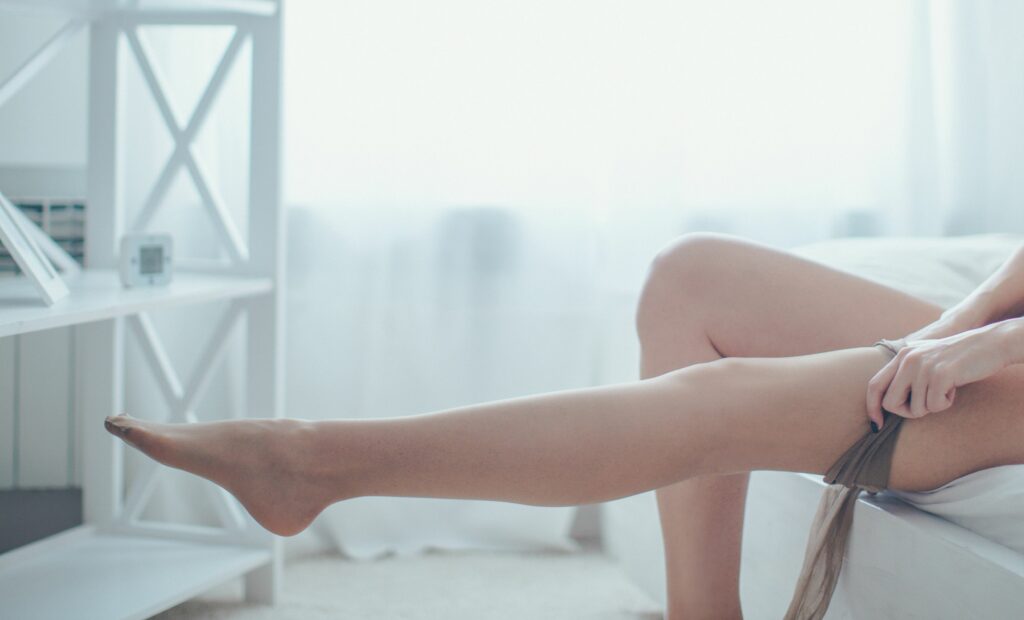 You can find this passage in this post:
This is the weirdest tip we've come across, but this writer began doing it after a friend swore it made her tights last twice as long. When you buy a new pair of tights, run them under water for a few seconds, squeeze out the excess, then freeze them overnight in a plastic bag.

When you take them out of the freezer, let them come to room temp gradually before wearing. You only have to do this prior to the first wear, and it's said to extend the life of your tights.

We were unable to find any scientific evidence behind this bit of tights-lover folklore, but anything that forestalls that first, tragic rip is worth a try in our books.

https://www.refinery29.com/en-us/how-to-keep-your-tights-from-ripping
In fact what I do is, when I buy new pantyhose/tights (unpacked), I put them in the freezer for 48 hours or more, then take them out and wait a while longer was it.
Hand Wash Or Machine Wash With A Mesh Bag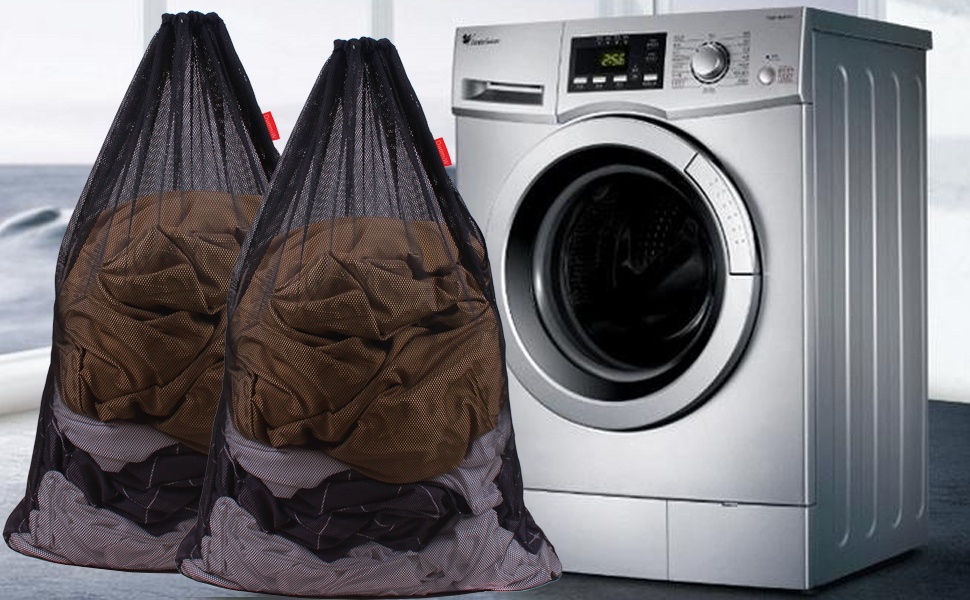 Pantyhose were not made to survive a whirl through the washing machine. Your knit tights, on the other hand, can live to see another day after a spin. Be sure to place them in a mesh lingerie bag, use a detergent made for delicates, and use the gentle cycle. Pantyhose just has to be hand-washed.
Launder your hosiery separately from other garments, ideally by hand or in a lingerie bag if you put them in the washing machine. Keep garments with clasps, zippers, or other metal fastenings well away from tights in the wash.

https://www.wikihow.com/Avoid-Hosiery-Runs
Use a mesh lingerie bag with a very fine weave, as tights can actually work their way out of holes in a looser-weave bag in the wash.
Avoid high heat in the dryer, excessive washing, or harsh detergents and fabric softeners, as these could all wear out the fibers of tights quicker over time. Use mild detergents meant for delicates, set your washer to the delicates setting, and hang or lay the tights flat to dry.
Mind Your Hangnails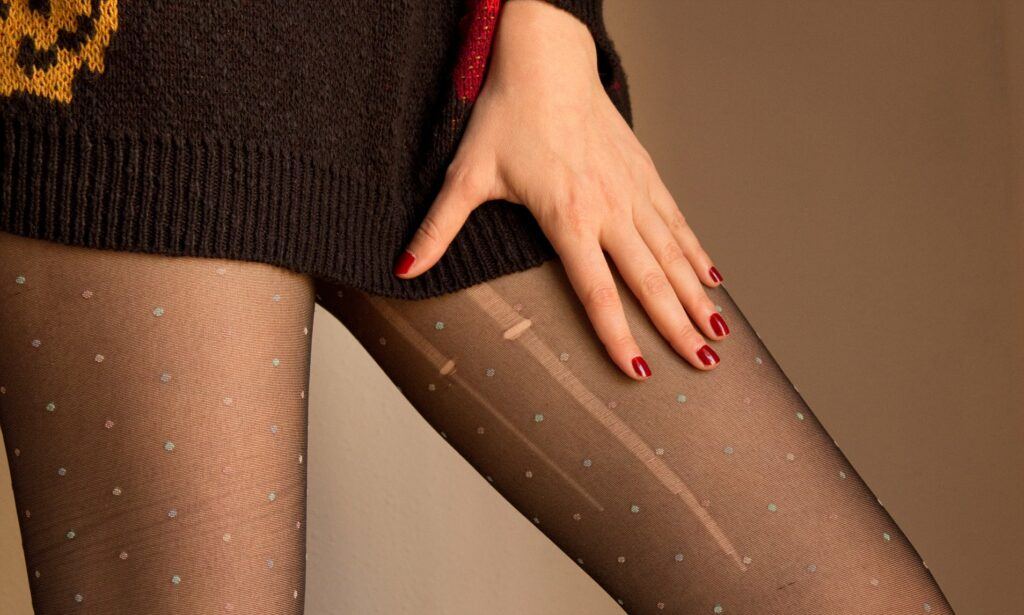 Examine your fingernails and toenails before pulling on tights. If you have any that are too long with jagged or sharp edges, cut or file them down to a smooth curve. Moisturize your legs and feet to prevent cracked or peeling skin from catching on tights.
Focus on your heels when you moisturize, as they can commonly develop more cracks and rough callouses. You may even want to exfoliate with a pumice stone or scrub if you have very rough skin on your feet.
You can also moisturize your hands right before putting tights on to keep rough surfaces and hangnails from catching as you're pulling and manipulating the tights with your fingers
Rescue Runs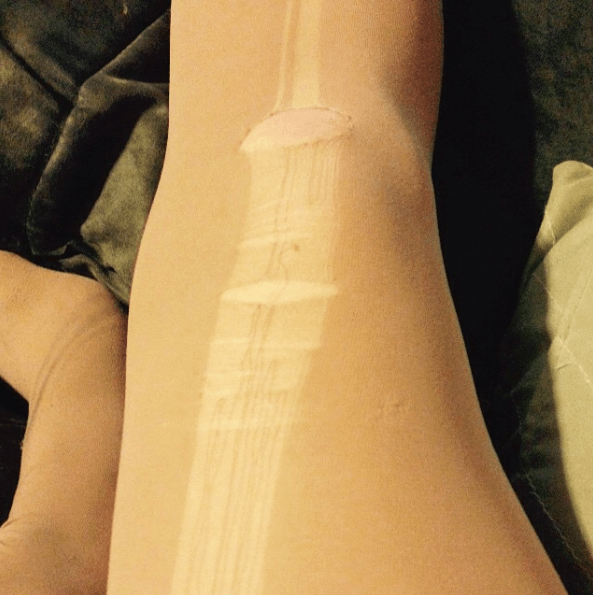 If you're already to committed to your tights or stockings and notice they have a snag, get some clear nail polish on the job. It stops those runners right in their tracks. Just a thin stroke across the top and base of the snag should do the trick. Other methods are:
Spray on a small amount of hairspray
Use Wite-Out.
Trim excess fibers
Cut up tights that are beyond repair
Wear Pantyhose Carefully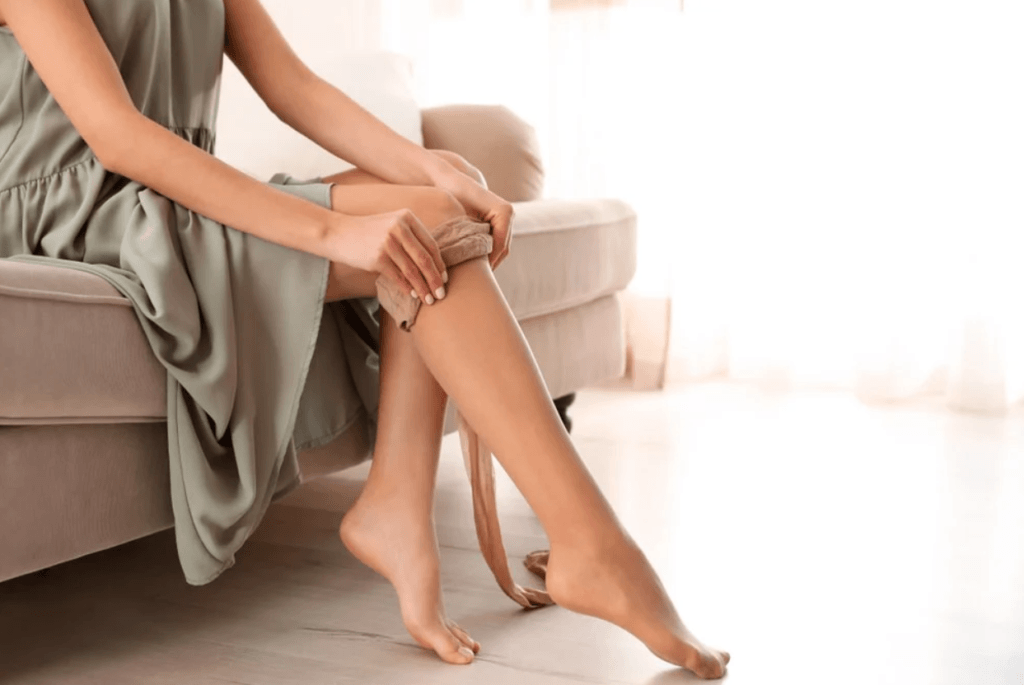 Gather all of the material of one leg of your tights between the thumb and forefinger of each hand, all the way to the toe. Then slip your foot inside and pull the tights up the rest of your leg, releasing the gathered fabric in one gentle motion rather than pulling and yanking it in stages.
Ensure that when you pull on a skirt or dress that no zippers or other fastenings catch on the material of your tights.
EXPERT TIP
"To avoid runs, moisturize your hands before putting tights on, or even try wearing gloves."
Be Careful Of Your Jewelry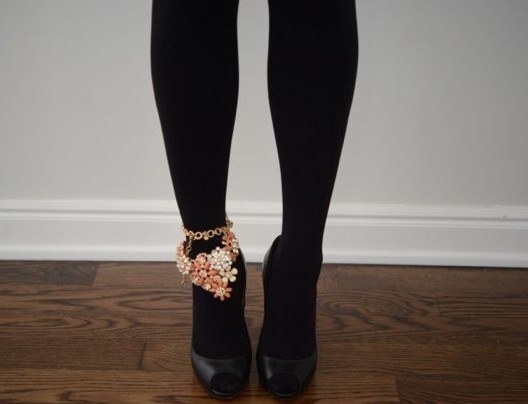 Put on rings, bracelets, or watches only after you're done pulling on and adjusting hosiery, as these can easily catch on the material.
Toe rings can also easily catch on tights when slipping your foot into them. Remove toe rings if you plan to wear tights. They won't show in closed shoes anyway.
Remember to remove your jewelry again before taking off the tights at the end of the day or night.
Comments Rating
( reviews)