2022 best pantyhose brand recommend, Now is the hot summer in the northern hemisphere, and many beauty-loving ladies and sisters can't wait to show off their beautiful legs. Legs are the fulcrum of a woman's sexy. According to experimental data, 86% of men pay attention to a woman's legs and focus on her legs. Especially when meeting for the first time.
If you check the calendar, fall is coming soon and we haven't updated a post in a while, so took time out today to review the best pantyhose or tights brands of 2022.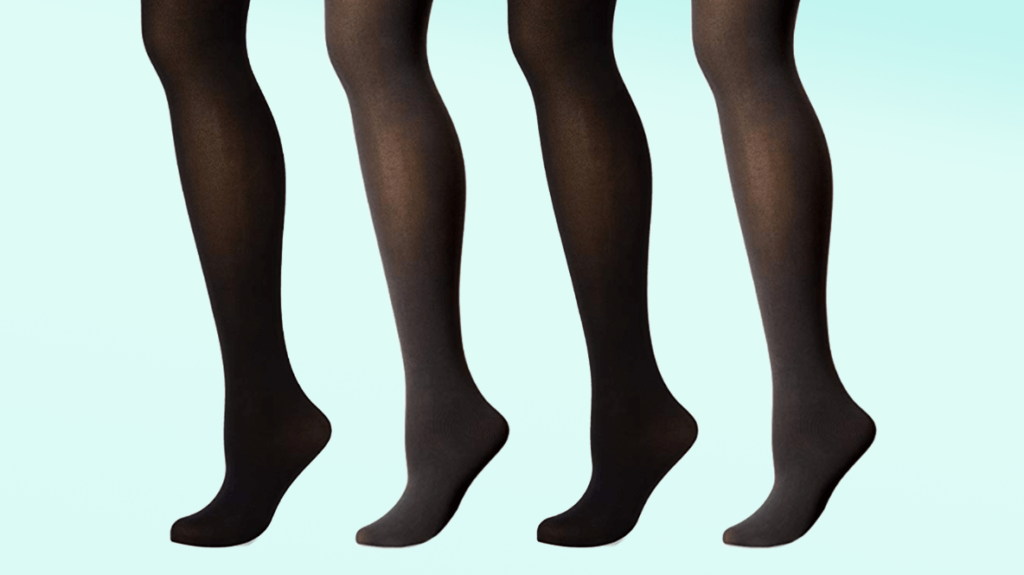 Best Pantyhose Brand Recommend
Because it is still summer, we still choose some pantyhose or tights that are suitable for summer. In summer, because of the hot weather, there are actually many women who do not like to wear pantyhose or tights in this season; But if you have to wear pantyhose for some reason, such as staying in an air-conditioned office, choose the smallest denier as possible.
What is a denier?
Pantyhose, Tights, and Stocking often use the "D" unit to distinguish thickness, D is the abbreviation of denier (denier), and a denier is a unit that expresses the weaving density of fabrics. Generally speaking, below 10D is extremely transparent, 10-30D is very transparent, 30-40D is not particularly transparent, 40-80D is semi-transparent to slightly transparent, and above 80D is almost opaque.
Armed with the basics above, Let's get started with this year's best pantyhose or tights.
---
Wolford Summer Pantyhose

The Wolford brand is recognized as one of the top brands in the world. All kinds of pantyhose they produce are blessed by the brand, representing dignity and fashion.
Wolford Nude 8 d Tights 2 Pair Pack
Nude 8 Tights by Wolford have an airbrushing effect on your legs. Smoothing and perfecting your skin with an even, light coverage. In this great value two-pair pack you can have gorgeous summer legs at any time of year!
I absolutely love these pantyhose and they are suitable for men too, don't be surprised if you see men wearing these pantyhose on the street one day.
In 2018, Chinese investment company Fosun acquired Wolford. Currently, Wolford is produced in Austria, Italy, Slovenia, and other European countries. Whether its products will be converted to "Made in China" remains to be seen.
Nylon stockings were invented by DuPont in 1940, representing the arrival of the era of cheap stockings. However, the noble blood flowing in the stockings still continues to this day. The four top brands recognized by the industry: Wolford of Austria, GERBE of France, FALKE of Germany, and FOGAL of Switzerland are all representatives of luxury that sprouted in Europe and proliferated to this day. Among them, Wolford, which has the thinnest 5D stockings at present, is a well-deserved first choice for top stockings.
Stockings below 8D usually only have a short life due to being too thin, commonly known as disposable stockings. Wolford's 5D pantyhoses can be worn many times, with the maximum durability of the D number, maintaining the record of the thinnest pantyhoses in the industry.
Wolford currently has two types of 5D pantyhose, AURA 5D and Individual 5D. Among them, AURA 5D has a higher silk content, a smooth hand feel, and a slight mercerizing on the back of the upper body. It can be called as thin as a cicada's wings. The unit price is $45~$50 or so.
The individual series has a larger proportion of elastic fibers and has a matte texture. It is the top product in thin models in terms of skin color modification and durability. Therefore, it is also 5D stockings. The price range is $54.00 – $61.00. Although the individual 5D is more durable than the AURA 5D, many people pursue the silky thinness of the AURA series, so when it comes to the real thinnest stockings, it is still the AURA 5D. You can choose according to your own preference.
In addition, Wolford's product line also includes the soft and close-fitting pure series with micro-pressing and shaping function; the seamless fatal series, even the hips are integrally formed, which is a powerful tool for matching hip skirts; and Nude, Luxe, Sheer and other rich series with different gloss and pressure. For top brands, Wolford has a wider price range, but there are also luxury items such as pearl tights that sell for up to $1,200. Even so, Wolford is still the representative of the top stockings that "women can afford".
WOLFORD Pure 10 Tights For Women
I buy mine from the Wolford Boutique at The Bravern in Bellevue WA. They are durable, high quality, very comfortable, and perfect in every way. True, I don't like the Pure tights being called seamless, but they are innovative and worthy in their own right. I Love these pantyhose. and rating for quality should not factor in what you thought because you failed to do your research.
best pantyhose brand recommend
It is worth mentioning that because the stockings under Wolford 15D are too thin, even if they have the industry's leading ultra-thin stockings weaving process, their anti-seize and anti-deformation abilities cannot be compared with those of the same brand of stockings above 50D. Consumers who buy thin stockings should pay more attention to the way of wearing and nursing.
Next, we continue to introduce the leggings involved in the best pantyhose brand recommend; here is a reminder that if you are a man, buy and wear them with confidence.
---
FALKE Summer Pantyhose

FALKE from Germany has the longest history among the four major stockings brands. It began in 1895. It is a typical family-made brand. It was originally developed from a small workshop and has experienced three centuries and four generations of management. Through its own development and mergers and acquisitions, it has become the largest hosiery manufacturer in Europe. At present, Falke's main products are socks and underwear, as well as sportswear.
FALKE products are known as the symbol of "German quality". In the American drama "Gossip Girl", the male protagonist Chuck used FALKE tights to seek reconciliation with Blair, which made FALKE famous for a while and further established its status in the German luxury brand industry. Nevertheless, the price of FALKE's basic model is the most affordable, and the entry model is only about $ 23.95, which is an affordable choice for people who want to try brand tights for the first time.
Falke Women's 1 Pair Shelina 12
Take a peek at these transparent, high-quality Falke Shelina 12 Denier Sheer Tights with an 8 Denier appearance. With a silky soft slight sheen finish, these sheer tights give your legs a luxurious, bare leg look. Featuring a sheer toe, sheer to waist brief, and cotton gusset. Kate Middleton-style hosiery. The XL size features a reinforced gusset and boxer brief. 60% Polyamide : 40% Polyurethane
best pantyhose brand recommend
The style of FALKE basic stockings tends to be low-key, and the solid color plain weave style is quite satisfactory. In terms of weaving technology, conventional nylon fabrics are used, combined with three-dimensional weaving technology, and the innovative yarn structure can effectively prevent snagging, but it is easy to form long threads after hooking and pulling, and the self-healing ability is not as good as Wolford. However, as the basic models of top brands, FALKE stockings are not easily deformed after being washed many times, and the foot area has a high degree of fit and good durability.
The most popular star products in FALKE stockings are the 12D series, which include pantyhose, lace high tube socks, knee socks, and open-toed socks. Although the thinness of the 12D cannot match the invisible effect of the Wolford 5D, it is also light and translucent, and the color selection is more in line with the yellowish skin tone of Asians. The effect is better, and the crotch uses a checkered weave to reduce tightness. In addition to the 12D series, FALKE 20D stockings also have good skin penetration, and because the D number is larger and more durable, it will be a relatively safe choice for those who are new to thin stockings.
FALKE Women's Matte Deluxe Tights
Although expensive Falke tights are the best for tall women. I am size 12 and 5′ 11″ tall and the large size fits perfectly. They also last through many washes and hold their shape well. The only ones I wouldn't recommend are the wool ones as I found that these were too wide for me and grow when washed.
best pantyhose brand recommend
Last winter, I also bought FALKE 80d pantyhose, it kept me warm all winter, my husband also likes to wear them and loves the brand.
---
iSox Summer Waist Tights
It seems that there is very little information about iSox online, I also bought this Pantyhose online this year, mainly to see that its price is very cheap, usually I don't buy too cheap tights, plus the information provided by the online sales page It's so common that you can't tell where it's made and what brand it belongs to; but it doesn't seem to pay much attention to it for common customers.
They belong to the Lidogirl Store on Amazon and seem to be a newbie.
iSox Cheap Summer Waist Tights
This is a pantyhose that is only over 10 dollars. It feels too ordinary to me, but as a very cheap pantyhose, it is suitable for occasions like summer. Its damage will not affect you. mood; if you're wearing a Wolford, it's a different story, maybe you're in a bad mood all day.
best pantyhose brand recommend
---
LUXFISOIE Summer Oil Shiny Sheer Pantyhose

When you wear this pantyhose to a party on a summer evening, when the light shines on your legs at night, it will shine even more, and it will definitely attract a lot of people's attention. I've added it to my cart last month and it's really been a wonderful feeling when I receive it and put it on.
When you wear this pantyhose to a party on a summer evening, when the light shines on your legs at night, it will shine even more, and it will definitely attract a lot of people's attention. I've added it to my cart last month and it's really been a wonderful feeling when I receive it and put it on.
By the way, I've seen some men wear this shiny sheer pantyhose, and they have a very high rate of turning heads, albeit not with good intentions.
LUXFISOIE 5D Oil Shiny Sheer Pantyhose
It takes a lot of courage to wear these pantyhose as a man and don't care about the eyes of others. Maybe some trans people will like this pantyhose.
If you are a man buying it for your girlfriend or wife, the thickness of 5d may be very popular in summer.
best pantyhose brand recommend
---
CERVIN Summer Stockings
Cervin from France was founded in 1957 and is known as the sixth largest stockings brand in the world. At first, it was only available to European royal family members and prominent socialites. Cervin's stockings are known for being classic, comfortable, and durable, and there's no other brand in the realm of French silk non-stretch stockings.
Cervin Capri 10 Non-stretch Stockings large
The 10 denier sheer version of Cervin's legendary non-stretch, 100% nylon reinforced heel and toe (RHT) range for the classic '50s non-seamed look. They're made in France in the traditional method on the original machines, with the authenticity of double stitching.
best pantyhose brand recommend
One of the features of Cervin is the production of non-elastic stockings. Because no elastic fibers are added, this style is longer than ordinary stockings on the market. It can have a long life of 2 to 3 years with normal wear and is more durable. . Compared with modern stockings, which pursue close-fitting and invisible effects, non-elastic stockings have a unique appearance with slight folds caused by different postures piled up at the ankles. Due to the lack of elasticity, stockings are usually worn with garters, but they are unexpectedly more advanced and sexy. If you are interested in pleated stockings, Cervin will be the best choice.

Cervin Capri 7 non-stretch stockings
The ultra-sheer version of Cervin's legendary non-stretch, 100% nylon reinforced heel and toe (RHT) range for the classic '50s non-seamed look. They're made in France in the traditional method on the original machines, with the authenticity of double stitching.
best pantyhose brand recommend
---
Atsugi Summer Stocking

Atsugi is a well-known stockings brand from Japan, founded in 1947. ATSUGI is one of the earliest brands engaged in the production of stockings in the world. It is a well-known stockings brand in Japan. It has first-class high-tech fiber research and development and production technology. The starting point of ATSUGI is to contribute to the "beauty" and "comfort" of all women, ATSUGI Products include stockings, underwear, thermal pants, etc.
Atsugi Stocking Hada Skin Feeling Size
Compared with the ladies' brands, Atsugi only needs to spend more than 10 US dollars for a pair, which is more acceptable, no matter how you wear it. There are many choices: 「肌、魅、辉、透、黑、压、强、指、开、止、爽」each effect is different.
「肌」is suitable for summer, the socks are very thin and wear like bare legs, and the most important thing is sun protection!
best pantyhose brand recommend
---
Conclusion
Best Pantyhose Brand Recommend, summer will be over soon and maybe the above list doesn't have your favorite Pantyhose or Tights, you can leave a comment and let me know and I'll review them. If you are a man who also likes to wear pantyhose, the related posts below may be of interest to you.
Did you like the best pantyhose brand recommend post? Share with more friends.
Comments Rating
( reviews)