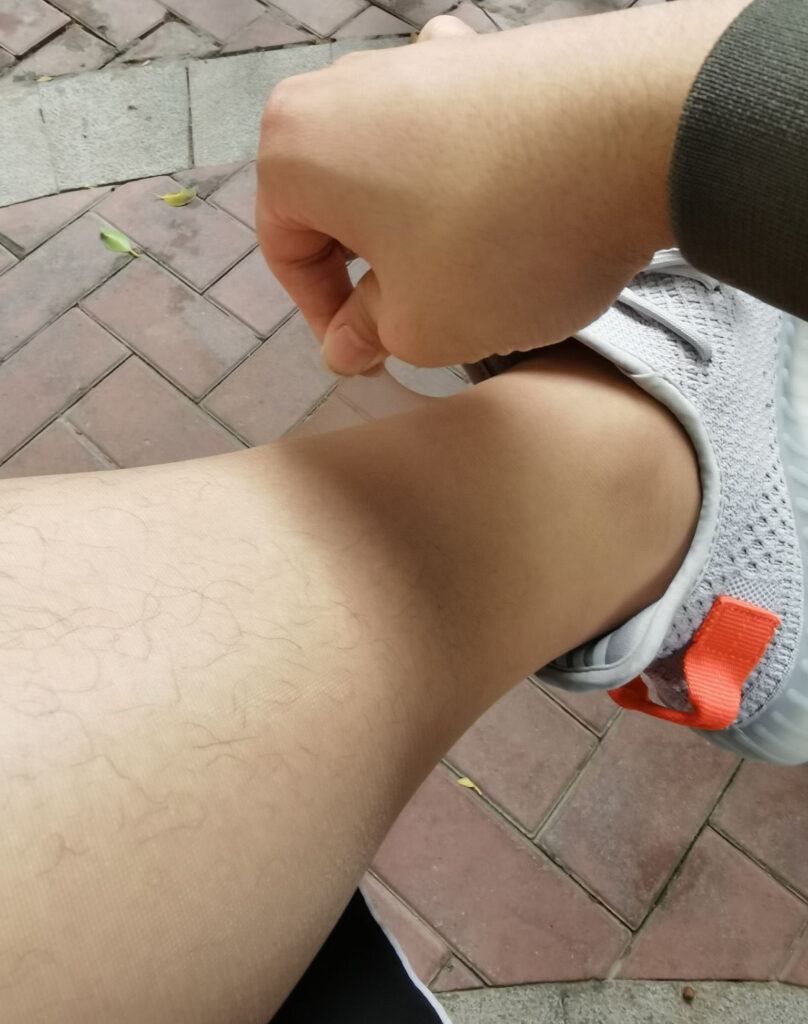 Men Wear Tights
How to match men's tights & pantyhose? What are the benefits of wear men's tights? tights are not exclusive to girls, and now more and more men will choose to wear men's pantyhose. In fact, men wear tights, except for a little smelly, the main reason is its practicality. Some Americans start to wear pantyhose to protect their legs because they like to hike. What are the benefits of wearing men's pantyhose?
According to reports, in South Korea, pantyhose is no longer exclusive to women. Korean uncles are more and more fond of choosing men's pantyhose products (Meggings) for their convenience in fitness and outdoor sports.
According to statistics from the Korean online shopping website Open Market, men's pantyhose sales were more than 9 times that of the same period last year from the 19th of last month to the 1st of this month. Unlike women's tights, most men's pantyhose fabrics can be adapted to a variety of outdoor activities such as hiking, fishing, and cycling. The men who buy men's tights online are mostly the uncles in their 40s who love the wild activities, accounting for 68% of the men's pantyhose purchases.
South Korea's Global. Lotte has also launched a variety of men's pantyhose such as "short-socks" worn with shorts, and sales have increased by about 35%. The person in charge of Lotte Shopping Network said: "Men's pantyhose absorbs sweat, quick-drying, keeps body temperature, UV protection, and other functions are prominent and close to the body, very comfortable to wear", "With men's attention to sports and outdoor activities The degree is improved, and the men's tights are also becoming more popular."
Men Wear Tights benefits
Pantyhose will keep you warmer than going out with bare legs.
Pantyhose will hide any shortcomings including cellulite, moles, bumps, pimples. varicose veins,  calluses, rolls of fat, unshaven legs and other personal details that the wearer might want to keep hidden.
They help your shoes fit better.  You won't get nasty blisters walking around and your feet won't get all sweaty and stick to your shoes, and as a result, your shoes won't smell when you take them off.
Control top pantyhose or support hose can help hold you up, especially if you need to stand for a long period of time.
The report pointed out that men's tights have begun to become popular in foreign countries, and the shape of wearing a pair of tights in shorts has gradually formed a trend.
In the beginning, men wearing pantyhose will make people look at each other. They are considered to be all fetishes, transvestites, or other people. The architect of the Lancashire shire, Steinard, said that he went to the store to buy men's pantyhose. The experience, the store only female pantyhose, the salesman asked who to wear, he said that he wore, the frightened girl actually asked him if he was going to rob the bank?
In fact, men wear pantyhose, except for a little smelly, the main reason is its practicality. Some Americans start to wear tights to protect their legs because they like to hike. More and more men recognize the comfort of wearing tights and regard them as sex-free practical products.
Fashion brands also understand that wear men's tights sound too extreme, it is difficult for ordinary people to accept immediately, so the new word legging was invented to test the reaction of the public. On the men's T-stage in the spring and summer of 2012, there was an unprecedented number of legging mix-and-match styles. The popular prevailing style of the brand was to wear a tight leg legging that was just over the knee or the middle of the calf in casual loose shorts. Sporty and funky layering effect.
Sexy sheer pantyhose for men
There are a lot of sexy sheer pantyhose for men on the online website. Many men like to buy it, especially in winter, wearing men's pantyhose is very comfortable.
You can click here to buy sexy sheer pantyhose for men on Amazon.
Sexy Sheer Pantyhose for Men Review
15.99
Made of high quality material

Comfortable to wear, not tight, not rolled edge

Designed for pantyhose & stockings fancier

7 different colors

Good quality and low price
Men's Sexy Lace Waistband Oil Shiny Glossy Pantyhose
Men's Sexy Lace Waistband Shiny Glossy Pantyhose, Transparent, Shiny Glossy— Under the light, the appearance looks more delicate and shiny, makes you more attractive, charming, fashion, and chic.
7 different colors, with pouch; These pantyhose are great for dance, exercise, recital, costume, and fashion. Put on our tights to make your legs look fantastic and attractive.
Comments Rating
( review)
Pros
Good quality and low price
Designed for pantyhose & stockings fancier
Comfortable to wear, not tight, not rolled edge
7 different colors
Cons
Lace Waistband design seems redundant